Barbara Walters
Special to the Newsletter
by Michael F. Bishop
The televised celebrity interview is a ubiquitous aspect of modern culture, offering viewers the temporary illusion of intimacy with the rich and famous. One of its pioneers–and perhaps its most distinguished practitioner–was Barbara Walters. During her five-decade career, she probed the psyches of politicians and movie stars in conversations that ranged from warmth and sympathy to surprising and even infamous frankness. In most of these encounters, the interviewee and subject were filmed in a kind of gauzy glow that flattered the features of both but did little to blunt her acerbic questions.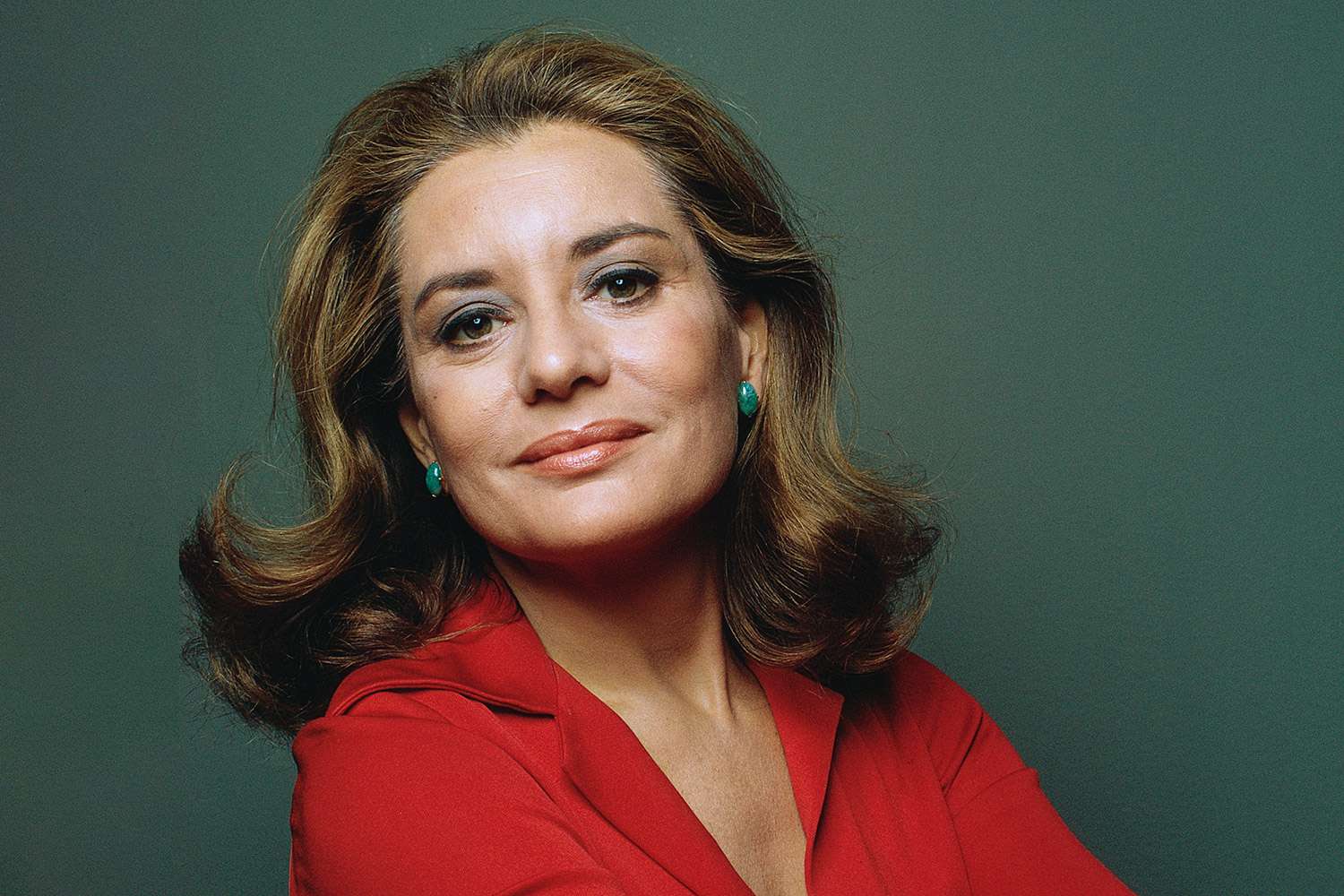 This titan of the small screen was born Barbara Jane Walters in the waning months of the roaring 20s, the granddaughter of Russian Jewish immigrants and daughter of a somewhat rackety show business impresario. His fluctuating fortunes led to financial insecurity, but exposure to his often-glamorous milieu proved to be excellent preparation for her eventual career.
Within a year of her graduation from Sarah Lawrence College, she began her career in the nascent television industry, filling a series of behind-the-camera roles. But it would not be long before her talent and ambition landed her onscreen, where she enjoyed quick success in an otherwise male-dominated business. By 1974 she was co-hosting NBC's morning show, Today, the first woman to be appointed to such a role.
Determined to pursue an even more prestigious and lucrative media post, she did not linger for long at Today. Lured by the princely (and unprecedented) sum of $1 million a year, she became co-host of the ABC Evening News, and soon thereafter began her long connection with the network's newsmagazine program, 20/20, which she co-hosted with Hugh Downs. Although she would forever be associated in the public mind with the soft-focus (but sometimes hard-hitting) celebrity interview, she also interrogated such infamous figures as Fidel Castro, Vladimir Putin, and Bashar al-Assad.
There were those who had reason to regret their time on the sofa with Walters. She delighted in the occasional understatement, saying to Michael Jackson, "you are somewhat eccentric, to say the least." While interviewing Sean Connery, she brought up a previous interview in which he stated, "I don't think there is anything particularly wrong about hitting a woman," and asked him: "You think it's good to slap a woman?" The actor replied, "I don't think it's good. I don't think it's bad. But it depends entirely on the circumstances and if it merits it." In 1999, she closed an interview with Monica Lewinsky by asking what the former White House intern would someday tell her children about her scandalous affair with President Bill Clinton. Lewinsky answered, reasonably enough, "Mommy made a big mistake," after which Walters faced the camera and replied, "that is the understatement of the year."
The private life of Barbara Walters was every bit as colorful as those of her interviewees; married four times, she had affairs with senators and other powerful figures, including Alan Greenspan. She moved in the highest echelons of New York society, sweeping down the sidewalks of 5th and Madison Avenues with imperious grace, glamorously dressed and with an impossibly expensive handbag on her arm.
Walters was so famous that she earned one of the most coveted American recognitions of celebrity: a regular series of spoofs on Saturday Night Live. Beginning in 1975, the gifted actress and comedienne Gilda Radner portrayed her as "Bawa Wawa", a jab at Walters's eccentric pronunciation and speech patterns. In the first of many sketches, "Bawa" interviewed Secretary of State Henry Kissinger, hilariously portrayed by John Belushi, and asked if he was the "Wone Wanger of diplomacy." Walters was less than pleased by this dubious tribute, but grudgingly acknowledged the humor of the portrayal; after Radner's death, she sent a gracious note to her widower Gene Wilder, signed "Bawa Wawa."
In 2004, Walters created and co-hosted The View, a lucrative enterprise which has done little to elevate the intellectual life of the nation but has enjoyed considerable success. And she remained an active onscreen presence until her final television appearance in 2015. She would live another seven years, quietly withdrawing from public life as dementia clouded her mind, and she died at 93 in her palatial Manhattan apartment. A true journalistic pioneer, she blazed a trail that many other women have followed. And though she once told Oprah Winfrey that she was full of regrets about questions she asked but shouldn't have—and questions she should have asked but didn't—her gravestone bears the simple inscription: "No regrets—I had a great life."
---
Michael F. Bishop is a writer and historian, and the former executive director of the International Churchill Society and the Abraham Lincoln Bicentennial Commission.