Hedy Lemarr Historical Marker
Erected in 2023 by The Jewish American Society for Historic Preservation with support from the Casselberry Historical Society and the Seminole County Historical Society
In the vicinity of this marker, famed actress and inventor Hedy Lemarr, died on January 19, 2000 at her home on Wesson Drive in the Orange Grove Park neighborhood. Born Hedwig Eva Marie Kiesler on November 9, 1914, in Austria to Emil and Gertrude Kiesler, her parents raised her in the Jewish faith. She came to the U.S. in 1938 and became a naturalized citizen in 1953. She starred in over two dozen movies, including Cecil B. DeMille's "Samson and Delilah." In 1942, she and George Antheil received U.S. patent number No. 2,292,387 for the "Secret Communication System." They designed the system for the Allied Powers to use against Nazi Germany during World War II by allowing "frequency jumping" of radio waves in torpedo guidance systems. It later helped to make Wi-Fi and cellular phone technology possible. The National Inventor's Hall of Fame posthumously inducted Lemarr and Anthiel in 2014.
Hedy Lemarr Historical Marker was erected in 2023 by The Jewish American Society for Historic Preservation with support from the Casselberry Historical Society and the Seminole County Historical Society.
---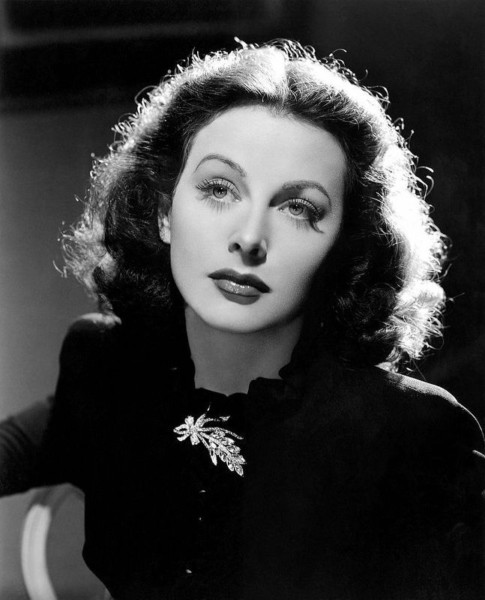 Hedy Lemarr lived a remarkable and varied life. Her life typified the disparity and disadvantages male-centered society abrogated women to. She married at 18 to an older Austrian munitions manufacturer as "arm candy.", Lemarr moving freely within Austrian high society was introduced to Nazi Josef Goebbels and Italian Fascist Benito Mussolini. Recognizing her life and opportunities were impossibly at risk in Austria, she escaped to England, where she met Louis B. Mayer. Mayer promptly placed her under Hollywood Studio contract and tight control.
Lemarr was considered the most beautiful and best actress of Hollywood's Golden Age. She made over two dozen movies but never was able to profit from her talent and marketing. She was another female victim of the infamous Studio system.
Though she never attended University, she was gifted with extraordinary natural scientific genius. Lemarr worked closely with George Anthiel to develop radio guidance technology that made American submarine warfare significantly more effective. She later worked with Howard Hughes to redesign his racing aircraft wings to enhance flight performance and speed.
Lemarr patriotically donated her patent for "frequency jumping" to the U.S. to help with the war effort. Private industry later used her patent to make Wi-Fi and modern cellular phone technology possible. She never made a penny from her contributions to communications or aeronautical technology.
Her personal life was difficult. She was taken advantage of repeatedly. She was never able to find or sustain an enduring personal relationship, having married five times. She passed away in Casselberry, a recluse, near bankruptcy. Only posthumously was this remarkable woman and her varied accomplishments finally recognized. more