April 1
April 15 2023
Showing our children that their past
is prelude to their future
Jesse James was—arguably–the most notorious cowboy-outlaw of yesteryear. History.com writes, "For 16 years, [he] and his brother, Frank, committed robberies and murders throughout the Midwest. Detective magazines and pulp novels glamorized the James gang, turning them into mythical Robin Hoods who were driven to crime by unethical landowners and bankers. In reality, Jesse James was a ruthless killer who stole only for himself."
Then, on April 3, 1882, he was murdered–"camouflaged"–under the alias of "Tom Howard"—and killed by fellow fugitive Bob Ford, who wanted to collect the $10.000 dead-or-alive bounty on James's life.
Later, Ford was immortalized in Van Morrison's Ballad of Jesse James as "that dirty little coward that shot Mr. Howard [and] laid Jesse James in his grave."
For more information, the Grateful American Book Prize recommends The Lost Cause: The Trials of Frank and Jesse James by James P. Muehlberger.
---
The Civil War was started by the Confederates at Fort Sumter, South Carolina, on April 12, 1861. Four years later, they were in retreat from a lack of food and supplies; a Union army blockade preventing a Confederate army withdrawal, Union General Philip Sheridan's capture of thousands of prisoners of war, and—an ascending–amount of rebel army deserters.
On April 9, 1865, Robert E. Lee surrendered "his 28,000 Confederate troops [at Appomattox, VA] to Union General Ulysses S. Grant, effectively ending the …[War]. Forced to abandon the Confederate capital of Richmond, blocked from joining the surviving Confederate force in North Carolina, and harassed constantly by Union cavalry, Lee had no other option," according to History.com.
The Grateful American Book Prize recommends A Youth's History of the Great Civil War in the United States From 1861 to 1865 by Rushmore G. Horton.
---
On April 15, 1947, Brooklyn "made" history. Twenty-eight year–old Jackie Robinson became the first Black player — ever — in Major League Baseball. It happened at Ebbets Field, the home—then–of the Brooklyn Dodgers.
According to History.com, "Jack Roosevelt Robinson was born January 31, 1919, in Cairo, Georgia, to a family of sharecroppers. Growing up, he excelled at sports and attended the University of California at Los Angeles, where he was the first athlete to letter in four varsity sports: baseball, basketball, football and track. After financial difficulties forced Robinson to drop out of UCLA, he joined the army in 1942 and was commissioned as a second lieutenant. After protesting instances of racial discrimination during his military service, Robinson was court-martialed in 1944. Ultimately, though, he was honorably discharged."
Sharon Robinson's Child of the Dream: A Memoir of 1963, written by the baseball legend's daughter, was the 2020 winner of the Grateful American Book Prize.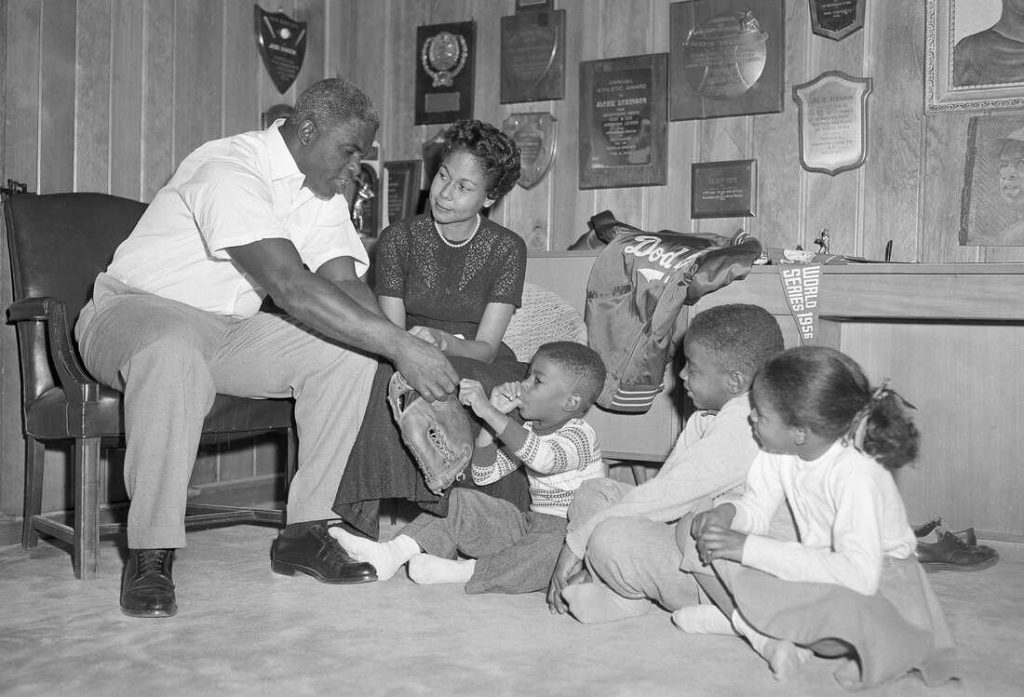 ---
History Matters is a biweekly feature courtesy of The Grateful American Book Prize.